New Zealand museums grapple with return of stolen Māori remains
New Zealand has long fought to have indigenous remains held overseas returned – now it's reckoning with its own colonial legacy.
In 2009, Āwhina Twomey received a phone call from a friend and member of her Rangitāne o Wairau iwi (tribe), asking if she could be in the South Island by 4am the following Saturday. She baulked at the early start, but then she heard the reason: Canterbury Museum had agreed to repatriate her tūpuna (ancestors), or kōiwi tangata (ancestral remains) to her iwi.


It had taken the iwi 60 years of battling the museum, and now their ancestors were coming home.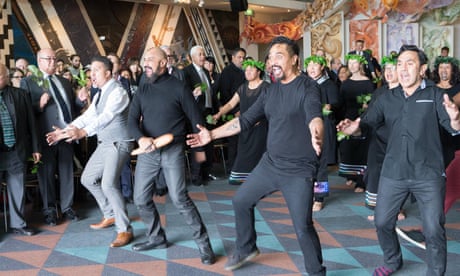 US returns remains of 54 indigenous people to New Zealand
Read more
A group of 30 representatives from the iwi made the trip to Canterbury to receive their tūpuna that April, and took them back to the Wairau bar, at the top of the South Island for burial. The bar is considered to be one of the oldest archaeological sites in New Zealand, with early remains radiocarbon-dated back to 1300CE. There, against the backdrop of the ocean and the sound of waiata (song), their tūpuna were laid to rest in the place where European settlers had unceremoniously dug them up in 1949.
Link to article: A turning point: New Zealand museums grapple with return of stolen Māori remains | New Zealand | The Guardian